"Where Quality isn't a Goal it's a Standard"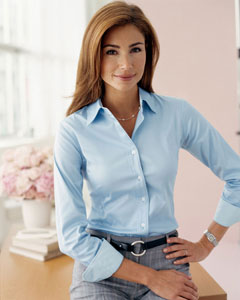 Brand: Assorted
Gender: women
Age Group: adult
Ladies' Oxford of the Month Club
New for 2010!
Explore our finest personalized oxford blouses in an array of colors and styles. You will receive one premium blouse each month with the option of embroidery on the cuff, collar, or left chest. This is your chance to expand your wardrobe with a multitude of monogrammed first class oxfords for a classic look. Our fashion experts individually select each blouse to ensure impeccable quality. It's the gift that keeps on giving!
Available Sizes: S 14 9/16 x 23 1/8, M 15 9/16 x 23 3/8, L 16 9/16 x 23 5/8, XL 17 9/16 x 23

Price: 3mths for $119.94, 6mths for $215.89, 9mths for $287.86, 12mths for $359.82