"Where Quality isn't a Goal it's a Standard"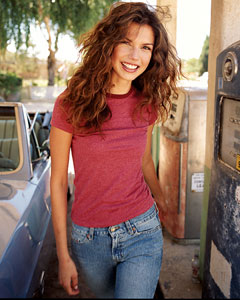 Brand: Assorted
Gender: women
Age Group: adult
Ladies' Tees of the Month Club
New for 2010!
"Our stylish and colorful tees will keep you looking your best. Each month you will receive tee that has universal style! When you will receive one of our trendy tees in the mail, be aware that the kid in you will magically appear. You may begin to scream with excitement or rip through the packaging to see your new tee.** Warning: receiving a trendy tee each month may cause you to experience prolonged feelings of joy, excitement, elation and delight. It's the gift that keeps on giving!"
Available Sizes: S, M, L, XL, 2XL, 3XL

Price: 3mths for $47.94, 6mths for $86.29, 9mths for $115.06, 12mths for $143.82