"Where Quality isn't a Goal it's a Standard"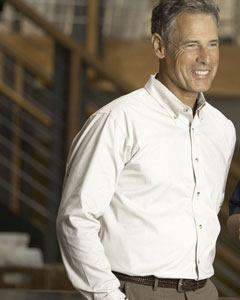 Brand: Assorted
Gender: men
Age Group: adult
Men's Business Casual of the Month Club
New for 2010!
Help step up someone's work wardrobe with our business casual club. A series of uniquely selected and personalized long and short sleeve oxfords will be delivered to your door each month. With the option of embroidered text on each shirt, it's a great gift for a business owner. Your generosity and thoughtfulness will be remembered throughout the year and have family, friends, or business associates anxiously awaiting their next delivery. It's the gift that keeps on giving!
Available Sizes: S 14 1/2 x 32/33, M 15 1/2 x 32/33, L 16 1/2 x 34/35, XL 17 1/2 x 34/35, 2X

Price: 3mths for $101.70, 6mths for $183.06, 9mths for $244.08, 12mths for $305.1