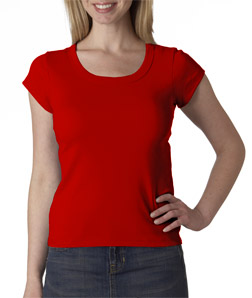 View Larger Image
Brand:
Bella
Gender:
women
Age Group:
adult
(1003br)

Bella Ladies' Short-Sleeve Scoop-Neck T-Shirt
Be cozy, be stylish, be you.
Available Sizes:
S,M,L,XL,2XL
View Size Chart
Available Colors:
black, chocolate, navy, pink, plum, white
View Colors
*Standard Embroidery Designs are included in the price of the item.*Prices are discounted for Screen Print Designs that are less than 6 colors.
Pricing (with Standard Embroidery)
QTY
1-11
12-49
50-99
100-299
300+
$15.29
$13.59
$12.74
$11.89
Decoration:
Embroidery Fees
|
Screen Print Fees