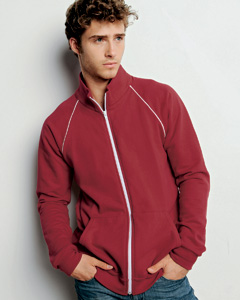 View Larger Image
Brand:
Canvas
Gender:
men
Age Group:
adult
(3710a)

Canvas Men's 7.5 oz. La Brea Piped Jacket

Available Sizes:
S,M,L,XL,2XL
View Size Chart
Available Colors:
black/white, canvas red/white, kelly/white, navy/white, steel blue/white
View Colors
*Standard Embroidery Designs are included in the price of the item.*Prices are discounted for Screen Print Designs that are less than 6 colors.
Pricing (with Standard Embroidery)
QTY
1-11
12-49
50-99
100-299
300+
$40.34
$35.86
$33.62
$31.37
Decoration:
Embroidery Fees
|
Screen Print Fees